Recruitment
Being a part of Intercity gives happiness. We recruit good team players with a high potential and place them in positions that suit their qualifications and skills.

The INTERCITY GROUP comprises;

Intercity Filo Kiralama / Intercity Fleet Leasing (Ekim Turizm Tic. Ve San A.Ş.), Intercity Destek / Intercity Assistance (Haziran Araç Servis Ekspertiz Hizmetleri San. Ve Tic. A.Ş.), Intercity 2. El / Intercity Used Cars (İstanbul Park Oto Pazarlama San. Ve Tic. A.Ş.), and Intercity İstanbul Park (İstanbul Park Eğitim ve Öğretim Kurumları A.Ş.). Intercity has fostered a deep-rooted and strong culture in all its departments, including Fleet Leasing and Sales (Operational Fleet Leasing), Customer Services, Finance/Accounting, Law, Insurance, Information Technologies, Human Resources, Investor Relations and Corporate Communications.
Students
At Intercity, we are offering long-term internship programmes which provide students with opportunities to start a career.
Click Here for Internship Application
Professionals
We are the leader in the operational fleet leasing market with more than 500 employees in 7 regions. In this journey of success, we are always interested in hiring talents who wish to work with us.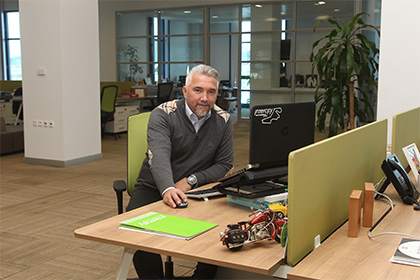 Click Here for General Application